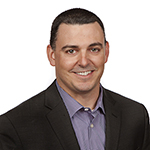 Bosque Systems, a well service company based in Oklahoma City, announced Friday that Shawn Hill joined the company as its safety director.
Hill, who will report to Bosque's Executive Director of Operations Scott Tibbets, will plan and implement Bosque's safety initiatives, including employee compliance and safety training, Oklahoma Department of Transportation compliance and environmental protection.
Hill previously served as the director of quality, health, safety and environment at Xtreme Drilling.
"Bosque has a strong culture of safety, and we're excited to further those efforts under Hill's leadership," said Peter Pappas, Bosque Systems' chief growth officer. "He brings a lot of oil and gas safety experience to the table and will help us ensure all job duties are performed in a safe and compliant manner in each of the areas we operate."
https://oklahoman.com/article/5631097/oklahoma-business-briefs-for-may-11-2019