We specialize in Oil & Gas Water Management including Treatment, Pumping, Infrastructure and Reuse. Our team of experts is always available to discuss any water-related project solution to see how we can best meet your needs.
Oil and natural gas operators are increasingly seeking alternative sources of water to use in oil and gas production while minimizing their environmental footprint. Bosque offers environmentally friendly, cost-effective solutions to reduce dependency on fresh water in well completion activities and produced water re-use applications. This service and consultative approach addresses the Total Cost of your Operation (TCO), including transportation, disposal and more.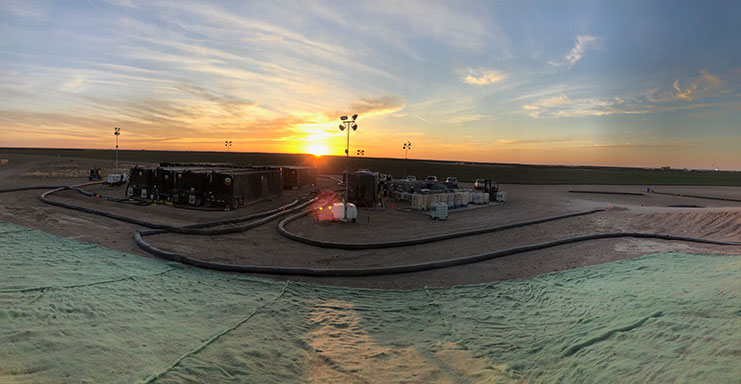 Produced water treatment
Bosque provides total suspended solids, total dissolved solids, sulfate and hydrocarbon removal for water treatment solutions to operators in need of processes for water recycling.
storage
Bosque is capable of designing, building and operating water infrastructure that includes various types of storage – including above-ground tanks and in-ground pits – treatment and transfer.
water management logistics
Bosque is capable of handling all project logistics including trucking water, piping water, designed optimal produced/fresh water blend rates and more.
Chemical treatment
Water recycling facilities are designed and custom built to meet the specific needs of each operator. Bosque builds complex systems in order to use up to 100 percent of produced and flowback water on-site when used in conjunction with Bosque's water treatment technologies. With more than 30 different solutions, Bosque can tailor programs to match the water analysis and operator goals.